Dr. Jan Roskam's Airplane War Stories is a seriously good book. The lessons come in bite sized tales ("War Story #") with the wonderful treat of providing the moral ("Lesson") in his own words.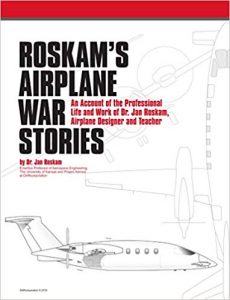 This book won't teach you how to analyze aircraft -Dr. Roskam's other books take that charge- but once you do know the mathematics, the concept, and the application, this book is a lot of fun to read.
The first part of the book is a bit better than the later part. It is slightly disappointing that the book does not cover as many aircraft design topics with specific discussions of the aircraft features.
Thank you Dr. Roskam for this and other books. The book is available through several sources:
Recommended.