The Piper Cherokee constant chord "Hershey Bar" and tapered wings exhibit significantly different landing behaviors. In particular, the newer tapered Cherokee wings are known -two examples are at https://www.flyingmag.com/rectangular-wings/ and at pilotfriend.com– to give substantially longer landing float than the constant chord wings -all other things being equal. In this note, I will discuss 4 reasons for this behavior and allow you insight into how design choices affect performance.
A Starting Point: Geometry
For the purposes of this engineering note, we will focus on the 180 hp versions: the PA-28 180 (constant), PA-28 180 Extended and PA-28 181 (tapered). The geometries taken from three POHs are in Figure 1: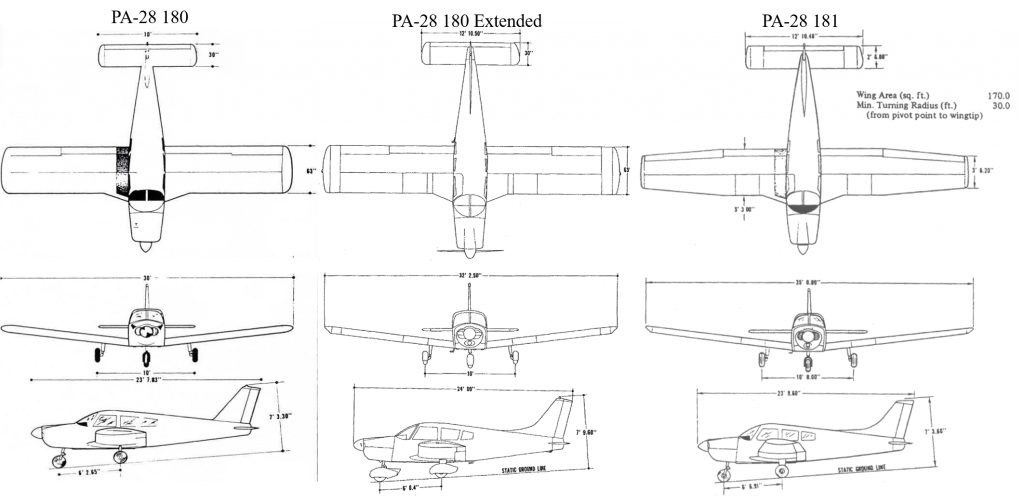 The aircraft are essentially identical except for the wing planform, so for more insight, zoom into the wing shapes with Figure 2.
Continue reading