My son's class has a stuffed animal as a class mascot, a worm named…. Wormie. Each child takes the worm home for a few days and shows the class what adventures Wormie had at home.
We decided to take Wormie up for a flight over Tuscaloosa. And this is not just any flight, but a aerobatic flight into the sunset. The result is one very happy son (and some neat photos).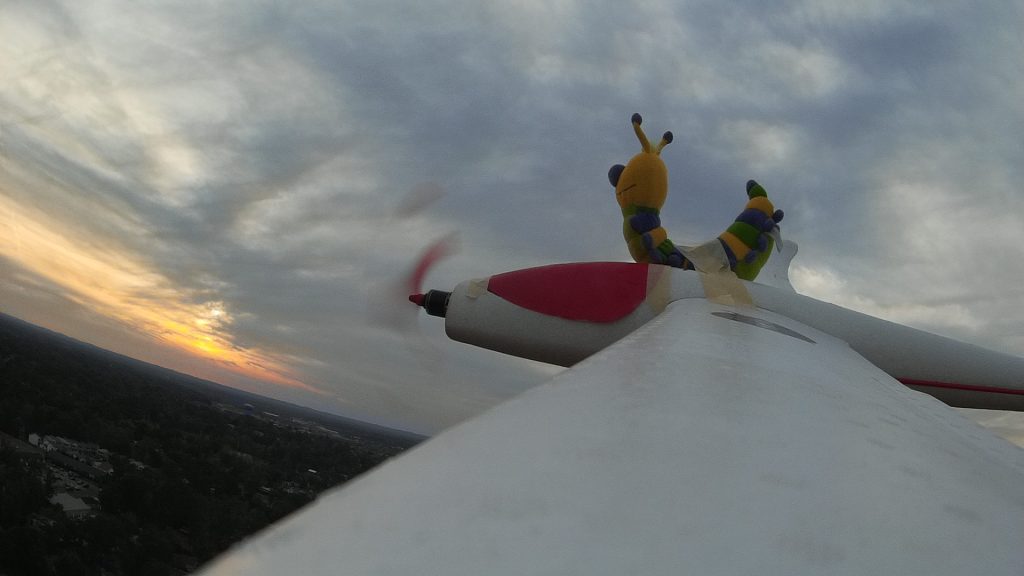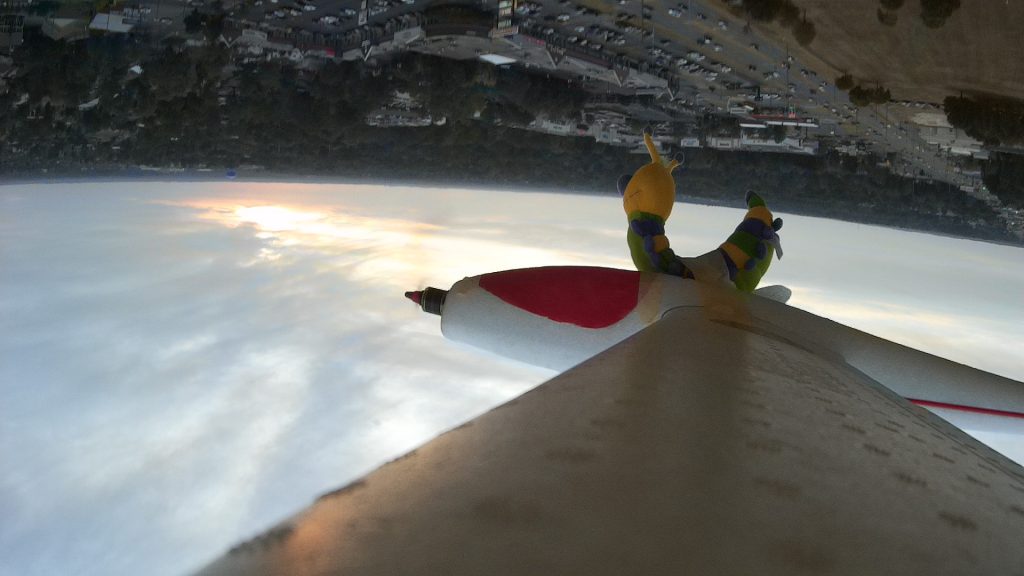 Yes, the worm increased the drag considerably.